Therapist – Coach – Brussels – Karolina Wesolowska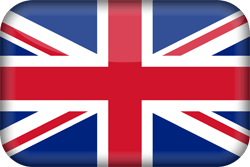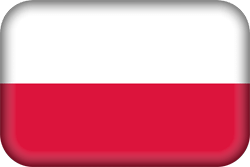 I consult in english and polish
Prowadzę konsultacje w języku angielskim i polskim
Je ne suis
pas disponible
pour des consultations en
français
.
Therapist, coach (PhD, M.A in psychology), Auderghem.
I offer individual counseling for adults in English and Polish both online and face-to-face (Oferuję indywidualne konsultacje w języku angielskim i polskim online i w gabinecie.).
I am a graduate of a bachelor's and master's program in psychology with an emphasis on clinical psychology. I hold a doctoral degree in the field of health psychology from the University of Helsinki where I explored the link between chronic physical conditions such as type 2 diabetes and depressive symptoms. The results of my research are published in peer-reviewed international journals. I then worked as a researcher at the Finnish Institute for Health and Welfare in Helsinki in the area of occupational health.
My scientific interests in understanding the determinants of health helped me become more aware of how powerfully the lifestyle choices we make every day affect our well-being and the significant impact the workplace environment can have on employees' mental and physical health.
With this global approach to health, I offer counseling to individuals interested in developing healthy habits, including a plant-based diet, regular physical activity, healthy sleeping patterns as well as stress management and meaningful social interactions (through the cultivation of mindfulness and Non-Violent Communication).
I gained clinical experience working with patients with anxiety disorders and cancer. Therefore, in my practice, I help individuals struggling with increased anxiety and the emotional burden of a long-term physical condition. I welcome people dealing with chronic stress (including work stress and burnout symptoms), lack of assertiveness, loneliness, procrastination, low self-esteem, hypersensitivity, existential questions, and difficulties in adapting to a new environment (e.g., due to emigration). In my work, I use techniques such as mindfulness-based stress reduction, mindfulness-based cognitive therapy, and acceptance and commitment therapy. As Viktor Frankl expressed in the following quote:
"Between stimulus and response there is a space. In that space is our power to choose our response. In our response lies our growth and our freedom."
Warmly welcome!
Why wait longer ? Just take the first step and make contact !