Psycho-sexologist – Gerard Habumugabe
About me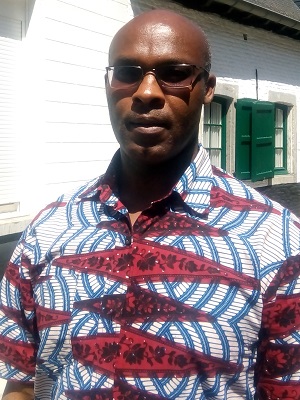 Accompagnement psychologique, consultations sexologiques et médiation familiale.
Je suis thérapeute d'orientation cognitivo-comportementale et systémique. Je reçois des adolescents, des adultes, des couples pour un soutien ponctuel dans une phase critique de leur existence, ou pour un questionnement plus approfondi, dans des domaines divers:
Angoisse, deuil, manque d'estime de soi, dépression, prise en charge des dépendances, trouble de l'identité sexuelle.
Baisse du désir, trouble de l'excitation, difficultés d'érection (causées par l'hypertension, le diabète, la chirurgie de la prostate, le stress, les conflits dans le couple), an-éjaculation, andropause pour les hommes.
Dyspareunie, vaginisme, frigidité, excitation génitale persistante, anorgasmie, ménopause pour les femmes.
Choix amoureux, problèmes de communication, difficultés relationnelles, parentalité, filiation et succession, violences conjugales et familiales, séparation/divorce, la contraception.
J'ai une expérience professionnelle en thérapie de couple, en thérapie cognitivo-comportementale, en thérapie systémique et en médiation familiale.
Formé en psychologie et en sexologie au niveau de master de l'Université Catholique de Louvain-la-Neuve, je vous reçois sur rendez-vous en Français, en Anglais et en Kinyarwanda.
Therapist à Etterbeek | Gerard Habumugabe
Therapist à Etterbeek | Gerard Habumugabe
Why wait longer ? Just take the first step and make contact !